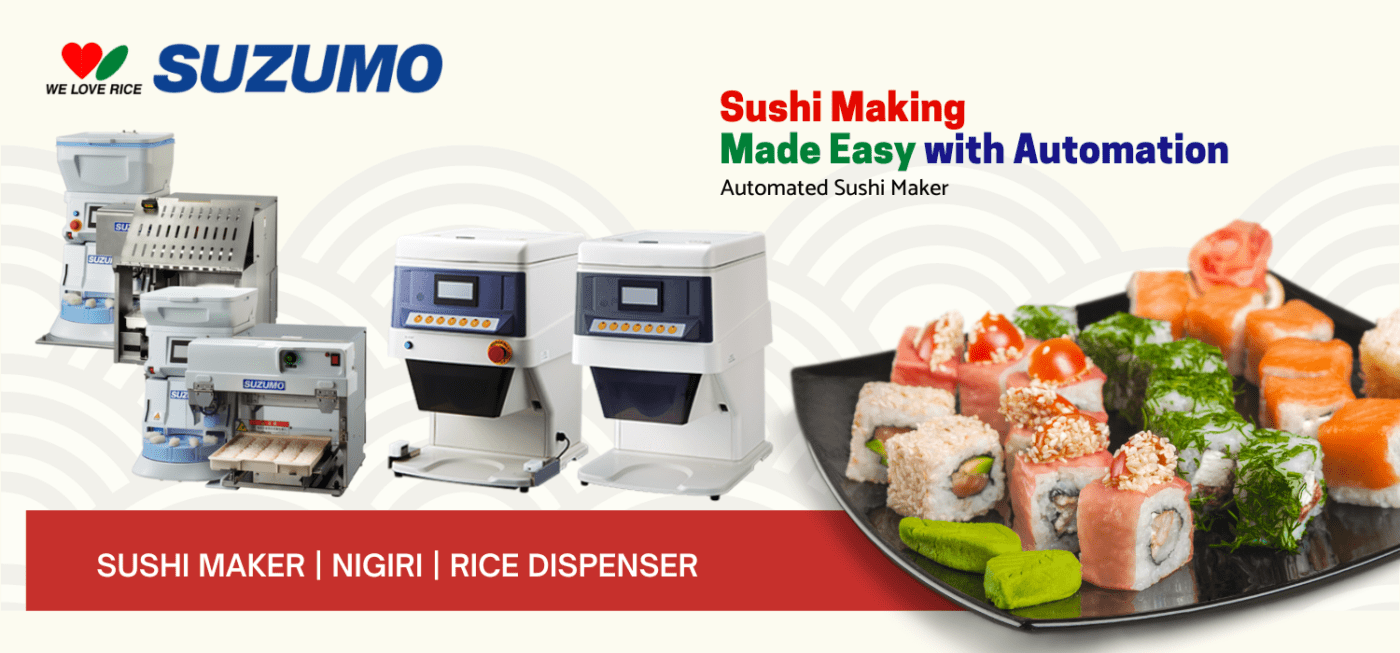 Process of Making Sushi | Sushi Maker Machine
Ty Innovations sushi maker machine can increase your productivity and minimise its manpower to assists in your business & f&b establishment.
It helps to store your rice and process the sushi just by the machine itself, which save time, manpower and cost. It is also easy to navigate with the machine functions, just with few clicks and the sushi will be made nicely for you.
How should you choose your Sushi Maker Machine?
A good commercial sushi maker must be able to withstand the heavy duty usage in a commercial environment. Any breakdown or malfunction could easily cause losses or opportunity costs in your business. Worse of all, it may damage your brand image. Hence, it is crucial to invest in a reliable commercial convection oven to support you business.
TY Innovations is your reliable refrigeration partner to support your retail outlets as you expand. We believe that the best devices last long, preserve the quality of your produce and also save energy and cost. This is where Ty Innovations' line of commercial equipment stand out in Singapore!
Interested in Sushi Rice Robot?
Find out more about Sushi Rice Robot machine now !
Why Choose Ty Innovations as Your Preferred Supplier in Singapore?
Not only do we have a wide variety of commercial kitchen equipment at your disposal, but we are also dedicated to providing an unmatched procurement experience for you. Whether you are looking for a commercial kitchen equipment or commercial refrigeration, we are here to assist! Get in touch today.
.