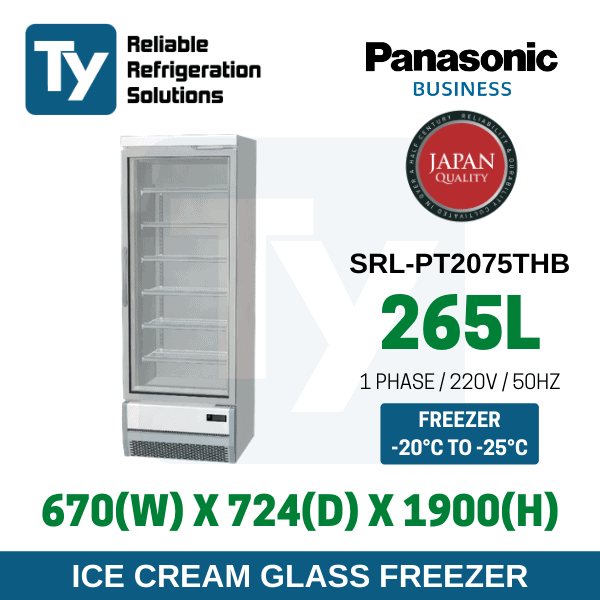 SRL-PT2075THCPBBF Panasonic 1 Glass Door Icecream Display Freezer 265L
Technical Specifications

Model No.

SRL-PT2075THCPB

Temperature

-25 ̊C to -20 ̊C

Dimensions (mm)

670 x 724(50) x 1900

Capacity (L)

265

Temperature Control

Digital Thermostat

Power Source

1 Phase / 220V / 50Hz

Refrigerant

R404A

Add to Quote Request List

SKU:

SRL-PT2075THCPBBF

Categories: Display Showcase, Display Showcase, Equipment, Equipment-1, Freezer, Freezer, Glass Door Display, Glass Door Freezer, Glass Door Showcase, Glass Door Showcase, Icecream, Icecream Showcase, Icecream Showcase, Panasonic, Panasonic Thailand, Supermarket Showcase, Swing Door, Swing Door, Upright

Related products

error:

Copyright © 2018 Ty Innovations.

Start Chat

1

Questions about the product? Contact us!